Are you a New Comer, welcome to this page, I'm a Huge Fanboy of Grojband, and I was From Istanbul, Turkey, I was Born on November 1st, 2006, I Like Grizzy and The Lemmings, Grojband, Taffy and Loud House
My Favorite Grojband Characters
Edit
The Newmans (a Different Band to Grojband)
List of My Less-Favorite Characters
Edit
My Least Favorite Grojband Characters
Edit
My Mostly Second Favorite Character (Trina Riffin)
Edit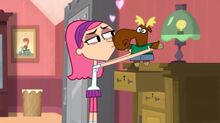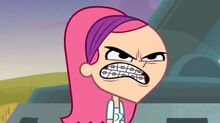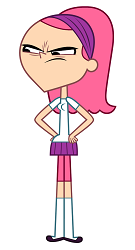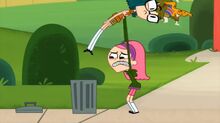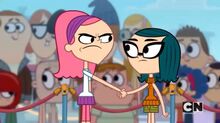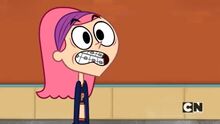 My Favorite Shows
Edit
Spongebob Squarepants
The Loud House
Angry Birds Toons
Angry Birds Stella (or Toons)
Piggy Tales
Piggy Tales: Pigs at Work
Piggy Tales: Third Act
Piggy Tales: 4th Street
Angry Birds Blues
Kid vs. Kat
Being Ian
Grojband
Taffy (The Tv Series, not the food)
Grizzy and the Lemmings
Happy Tree Friends
Battle for Dream Island Series
Happos Family (my 2nd favorite Boomerang Show)
Dude! That's My Ghost
SuperNoobs
Bunnicula
New Looney Tunes (or Whatever Called, "Wabbit")
Tom And Jerry Show
Sidekick
Baby Looney Tunes (that show was great)
Oddbods
Numb Chucks
Mr Magoo (2019 Revival and the Classic one)
Scooby Doo and Guess Who?
Mighty Mike
Oswaldo
Teen Titans Go!
Johnny Test
Oscar's Oasis
Ooohhh Asis
Chuck's Choice
Happy Tree Friends (i'm watching that show since 2016)
Oggy and the Cockroaches
My Meh Shows
Edit
Donkey Kong Country
Rabbids Invasion
Sam & Cat
Be Cool Scooby Doo
Teletubbies (that show was Scared me when i was Little)
My Least Favorite Shows
Edit
King Shakir (in Turkish: Kral Şakir), (Fuck The Creator of King Shakir because he also Made some Crappy Shows Like Firildak Ailesi)
Cloudy Chance of Meatballs TV Series
Firildak Ailesi
My Favorite Movies
Edit
The Angry Birds Movie and The Sequel
Lego Movie 2
and many more
My Least Favorite Movies
Edit
King Shakir Movie (that was I Forgot It's Name)
Any Kind of Bootleg or Knockoff Movie
My Favorite Games
Edit
Super Mario Series
Angry Birds
Sonic The Hedgehog Series
Five Nights at Freddy's (It's a Dead Trend but still my Favorite Game)
Rayman Series
Donkey Kong
Banjo-Kazooie
My Least Favorite Games
Edit
Awesome Possum (because It's a Ripoff of Sonic The Hedgehog)
Any Bootleg Games from Play Store or from a Console
Bubsy
A Complation of Images of Corey And Trina
Edit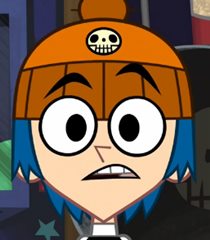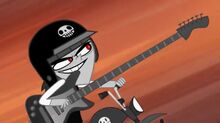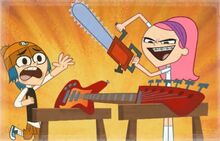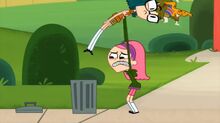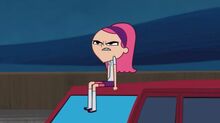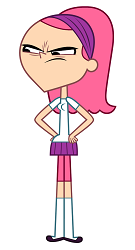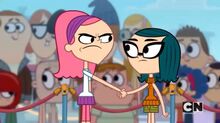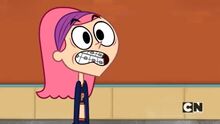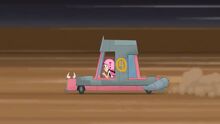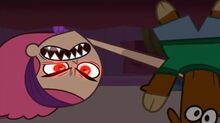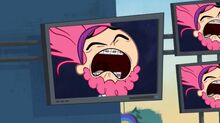 All of My pets
Edit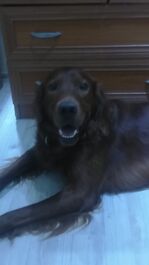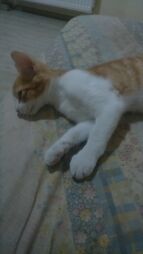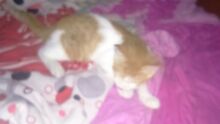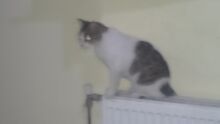 An Image Scraggs the Raccoon from Taffy
Edit
My Own Grojband Season 3 idea
Edit
here are of my fanmade season 3 episodes
Episode 1: Trina Turns Nice: after he bullies corey, he was stopped from being evil to nice.
Episode 2: an Angry Birdtastic Adventure (an Crossover episode with Angry Birds and Grojband): Pigs Was Trying to steal eggs from Red and his flock by Teaming up with Trina and Mina to get the eggs, and red was Need her help from the band, "grojband" to get the eggs back.
Episode 3: The Emo Time: The Band goes to being a Emo, Then Trina Realized that he was reacted over that corey and her Friends Became Emos, then Trina Becomes a Emo.
Episode 4: Minaless: Mina Goes to a Vacation to Hawaii, when Trina Got Unhappy or Happy to get Nick Mallory.
Episode 5: A Memetastic Adventures: Corey and Her Friends Check out on YouTube for some Rockstar Videos, then they Realized something on the Recommendations list, there is a Meme video featuring a Sonic meme, then they starting to make a Meme, then Trina Realized, he was Trying to Ruined It.
Episode 6: a Raccoon To a Disguise: When a Portal Opens in The Taffy's Universe, Bentley (The Doberman Dog) Taffy (Or Scraggs the Raccoon) Discovers the Portal, then They Entered to the Peaceville, Where They Meet the "Grojband", Until Trina Discovers that Taffy is a Raccoon, Then Later, "Mrs Muchmore and Forsythe enter the Portal, along with Mish and Mash (who are also Taffy's Raccoon Friends) by the Way, trina also trying to get Rid of Taffy, Bentley, Mish and Mash, when Mrs Muchmore come to the Garage to Stop Trina to Sweep Taffy and Bentley, They also Meet Nick Mallory, then in the End, They Back to their Own Universe.
Episode 7: Visit to Turkey: The Band goes to Istanbul to make music, by the way. trina was Also there.
Episode 8: Vampired!: Trina got turned into a Vampire by a Bat, the band must get him back to normal
Episode 9: HalloWeenie: The Peaceville "Elementary Junior High" had A Halloween party, and It's need a music until Trina Trying to Ruins It.
Episode 10: Literal to Rabbit: (Bunnicula Crossover): the band meets Bunnicula, Chester and Harold.
Episode 11: Unlucky or Lucky: It's St Patrick Day, the band is gonna make a song. but Trina had a Lucky shoe, and Mina Gets a Bad Luck
Episode 12: The Talent Show: Trina Goes to a Talent show, when he Realized, Nick Mallory was There. so Corey Needs to Stop trina
Episode 13: The Milk: the Band watches a Scary Movie. then they make a Song out of It, Kon also Thinks Milks are Scary
Episode 14: Meeting Luna Loud (This is Another Crossover Episode with Luna Loud from The Loud House): Luna Loud Joins with Grojband to make a songs, then Trina Realized the fourth "New Member in the band". he was trying to roast them
Episode 15: The New Fan: a Male Fan of Grojband by the Name Known as, "Joey" meets Grojband, and Trina Realized that the band now had a Second Fan
Episode 16: Sonichu to Met: When Sonichu's Creator, "Chris Chan" or "Christian Weston Chandler", and Sonichu come to Peaceville to meet grojband, Laney was Often Disgusted about Chris Chan, Trina was Discovers Sonichu and tells to a Hunter who was had a the name by the goes as "The Fan Character Hunter", to tell him about the Pikachu-Sonic Hybrid "Sonichu"
Episode 17: Christmased: It's December, and It's Christmas, the grojband was Gonna also get gifts for Christmas Until Trina Got a Pile of Coal, and he Goes to North Pole to get Santa, and Deliver Children to Coal.
Episode 18: OswaldoBand: Grojband meets Oswaldo, Leia and Tobias, but Trina founds out; she goes to their universe to ruin them.
My Favorite YouTubers
Edit
SuperMarioLogan
SMG4 (or Fully Known as, "SuperMarioGlitchy4")
SonicWhacker 55 (mostly i watch his videos as well)
PewDiePie
Any Sort of Plush Channels
Feisty Films
and more
My Least Favorite YouTubers
Edit
Enes Batur (cause he is just a Trashy Turkish YouTuber)
Any sort of Trolls
SammyTheClassicSonicFan (Mostly his videos are just funny sometimes)
CoolSuperMarioBros (Cuz he is a SML Rip-off)
and many more bad youtubers.
Community content is available under
CC-BY-SA
unless otherwise noted.